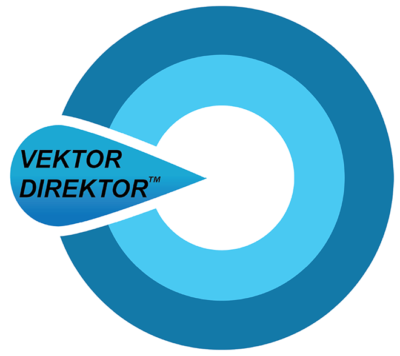 VEKTOR DIREKTOR™
Multivariate Analysis with Direction and Purpose
High Level Multivariate Data Analysis (Chemometrics) Software.
Flexible Data Import.
Spreadsheet Data Viewer.
Wide range of Data Visualisation Tools.
Spectroscopic and Other Preprocessing Tools.
MVA Data Analysis and Prediction Tools.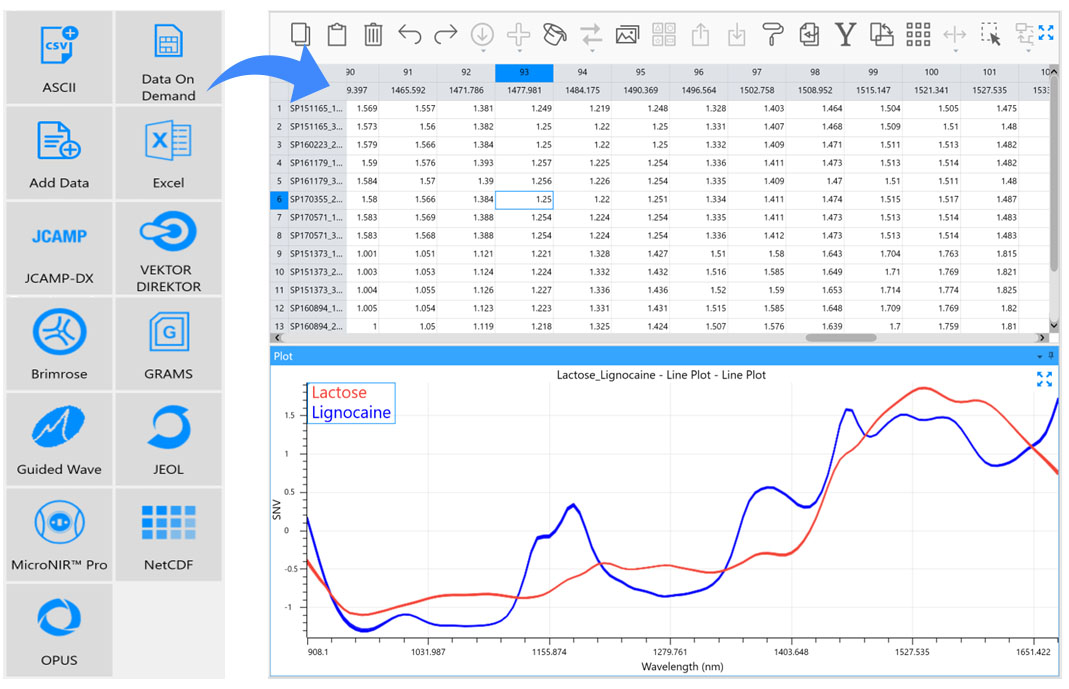 Drag it, drop it, use it. It's that simple.
Importing Data
Easy Drag'n'Drop Import.
Many Formats.
General Spreadsheet and Text Based File Formats.
VEKTOR DIREKTOR™ Proprietary Format.
Many Instrument Vendor Formats.
Industrial Databases.
Visualisation
Multiple Pane, Multiple Page Plotting Made Easy.
Common Plotting Tools Used in Descriptive Analysis.
Highly Configurable.
Publication Quality.
Easy Access to Plot Editing Tools.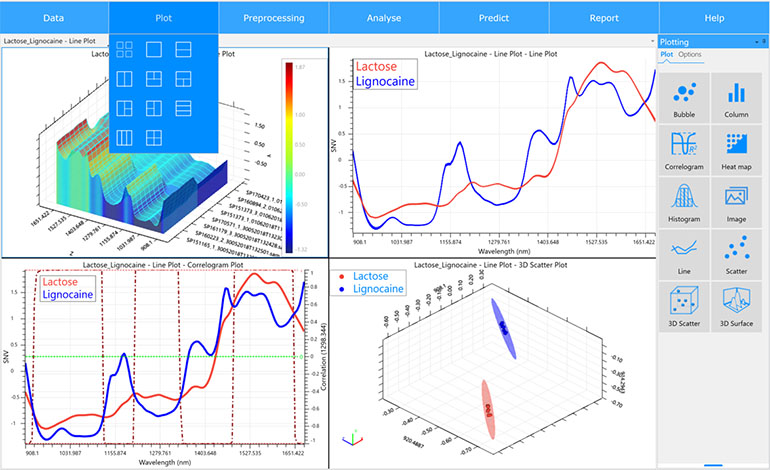 "What good is a model if you can't use it?"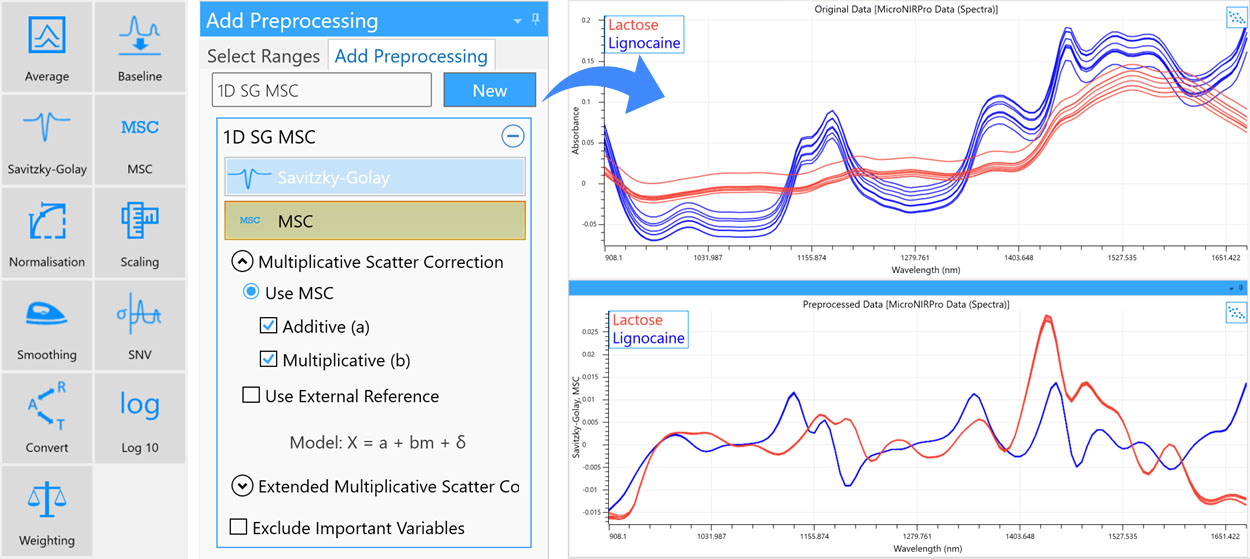 Drag it, drop it, visualise it. Simple and Interactive Preprocessing Template Builder.

Preprocessing
Interactive Preprocessing Tools For Many Data Types.
Build Preprocessing Templates and Save Them.
Visualise Data Before and After Preprocessing.
Interactive Region Selection.
Zoom Into Key Regions to Visualise Effect of Preprocessing.
Analysis
Only the Most Commonly Used Data Analysis Methods
Univariate Methods.
Exploratory Data Analysis.
Multivariate Regression.
Multivariate Classification.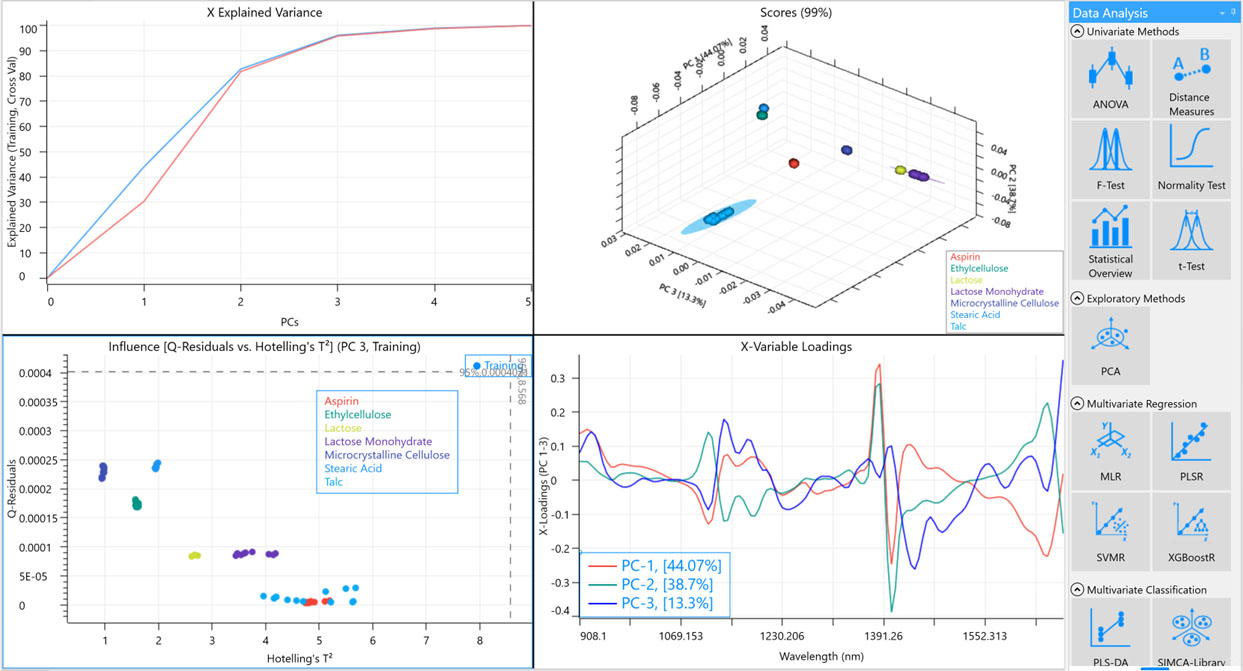 "An intelligent and intuitive workflow means you have won
half the battle with Multivariate Data Analysis Problems."
Prediction
Predictive Modelling
Multivariate Regression Models Allow You to Make Fast and Reliable Quality Decisions Based on Quantitative Results in Seconds Rather Than Hours.
Use This Information for,
Predicting API Concentration During Manufacturing Using Inline Spectroscopic Sensors.
Predicting Protein and Moisture Content in Agricultural or Feed Samples.
Determining the Ethanol Content in Bioreactors.
Predicted Results Can be Used to Control Other Processes in Your Operations.
"By only providing the methods you use most of the time, VEKTOR DIREKTOR allows you to get the most out of your data, with the appropriate tools"
System Requirements and Features
Supported Operating Systems
Windows 8, 10 and 11 (64 bit operating systems)
Memory (RAM)
8 GB Minimum
Processor Specification
Intel i7 Minimum (preferred)
Hard Disk Space
1 GB Minimum
Graphics Card
DirectX 9 or later
Data Imports

Spreadsheet and Text (.xlsx, .txt. csv)
Universal Formats (GRAMS (.spc), JCAMP (.jdx)
NetCDF .(cdf))
Instrument Proprietary (VIAVI (.sam), OPUS (.01))
Brimrose (.bff3), Guided Wave (.json) and JEOL (.jdf)
Instrument Drivers including Hamamatsu and VIAVI
Database and Control Systems (Osisoft PI, synTQ)
OPC DA and OPC UA live Imports Available

Plots

Line
Scatter (2D and 3D)
Bubble
Correlogram
Histogram
Column
Heatmap
Image
3D Surface

Preprocessing Methods

Smoothing
Baseline
Normalisation
Scatter Correction (Multiplicative Scatter Correction (MSC), Extended Multiplicative Scatter Correction (EMSC) and Standard Normal Variate (SNV))
Derivatives
Average
Spectral Conversion
Weighting
Scaling and Centering

Analysis Methods

Univariate Methods (ANOVA, Normality, F- and t-Tests)
Multiple Linear Regression (MLR)
Principal Component Analysis (PCA)
Partial Least Squares Regression (PLSR)
Soft Independent Modelling of Class Analogy (SIMCA)
Partial Least Squares Discriminant Analysis (PLS-DA)
Support Vector Machine Regression (SVMR) and Classification (SVMC)
Extreme Gradient Boost Regression (XGBR) and Classification (XGBC)
Data Compression using PCA/PLSR Scores